ऋषिकेश पांडे हाल ही में 'सीआईडी' रीयूनियन पार्टी में शामिल हुए थे। रीयूनियन में शो के अन्य प्रतिष्ठित पात्र जैसे सीनियर इंस्पेक्टर दया (दयानंद शेट्टी) भी मौजूद थे।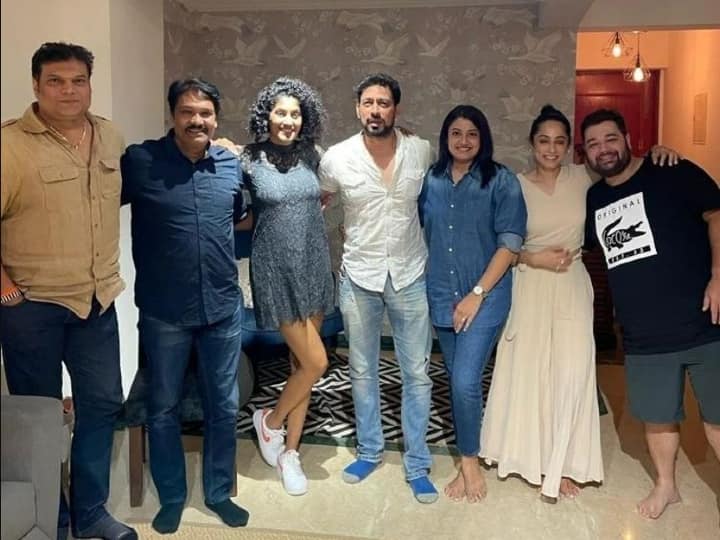 CID actor Hrishikesh Pandey, known for playing Inspector Sachin on the popular TV show, was robbed of cash, credit cards and important identification documents in a bus. The actor had gone to visit the Elephanta Caves in Mumbai with family. After the trip, he decided to take a bus for a sight-seeing trip from Colaba to Tardeo. On the bus ride, the actor was robbed.
Sharing how the incident happened, Hrishikesh Pandey told TOI, "Many years ago, I used to stay in Colaba and had not visited this area for a long time after I shifted to Malad. My entire family was here and we decided to go to Elephanta Caves on June 5. After we finished that trip, we decided to take a bus from Colaba to Tardeo, it was an AC bus and we boarded the bus around 6.30 pm. Soon after I got down, I checked my sling bag and found that my cash, credit cards, aadhar card, pancard and car books were missing. I reported the incident at Colaba Police Station as well as Malad Police station."
Hoping that he would get his documents back, Hrishikesh added, "My main concern is the identification documents that I lost because people misuse them. I have heard many incidents of how people use other individuals' identification documents on many sites to purchase things. I am also concerned about losing my credit cards. The bus was crowded and I had heard about such incidents, but I didn't think it would happen to me. In the crowd, I did not realise when the guy removed everything from my bag."
He also added that being robbed now becomes a joke since he has played an inspector's role in the 'CID' series. "Since I have played a CID Inspector, it became a joke how in the show people come to us with cases and we solve them. Even in real life people used to come to me with issues and I used to help solving them. And now I have been robbed! I am hoping that the police department will crack this case."
Only recently, Hrishikesh attended the 'CID' reunion party and shared pictures of the same on Instagram. In the reunion, other iconic characters from the TV show like Sr Inspector Daya (Dayanand Shetty), Sr Inspector Abhijeet ( Aditya Shrivastava), Inspector Fredricks ( Dinesh Phadnis), Dr Tarika ( Shraddha Musale) were also present.