Jume ki Namaj: After the widespread violence after Friday Namaz last week, Juma has returned again today. Will the fundamentalists play an orgy of violence again today or will there be peace today? In view of the Friday in UP, extensive preparations have been made today.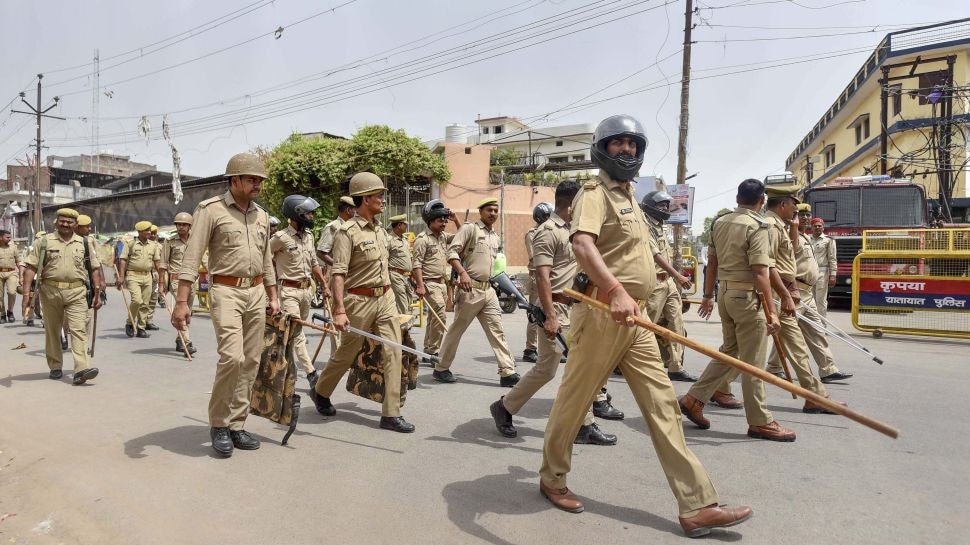 UP Violence: In view of the ruckus that took place after Friday prayers last week, the police administration of UP is fully alert today. Vigilance of police forces has been increased around the mosques in all the districts of the state. Senior police officers themselves are taking stock of the arrangements by taking to the streets. At the same time, he is trying to keep the situation calm by holding talks with the Peace Committees.
Flag march in Firozabad
IG Zone Nachiketa Jha himself took to the streets to take stock of the security arrangements on Friday prayers in Firozabad, UP. He did a flag march with heavy force from the city's Nalband intersection to Subhash Tirahe. Also issued a stern warning that strict action would be taken against whoever tried to take the law into his own hands. In Ghaziabad district, the police along with the soldiers marched in the city with bulldozers. According to the police, this was a warning to those rioters that if they committed violence then what kind of action could be taken against them.
Anti-riot drill done in Banda district
In view of Friday prayers in Banda district, the police administration is on alert. Under the leadership of SP Abhinandan, a rehearsal of the Balwa drill was held on the grounds of Police Lines on Thursday. In which non-lethal weapons like anti-riot guns, tear gas, chili bombs, rubber bullets, plastic pallets were taught to stop the rioters. After the drill, then under the leadership of SP Abhinandan, the police force marched on foot at many places.
UP Police also issued a warning
On the other hand, the UP Police has also issued a warning to the first rioters of Jume. The police said that if violence is attempted anywhere after Friday prayers, the accused will be dealt with strictly. Along with registering a case against such accused, action will also be taken against them for damages and confiscation of illegal property. The police appealed to all the people to maintain peace and cooperate with the police-administration in maintaining law and order.