Finally, Yuvraj Singh and Hazel Keech have unveiled the name of their son: Orion Keech Singh. What does the name 'Orion Keech Singh' stand for? – Continue reading to find out!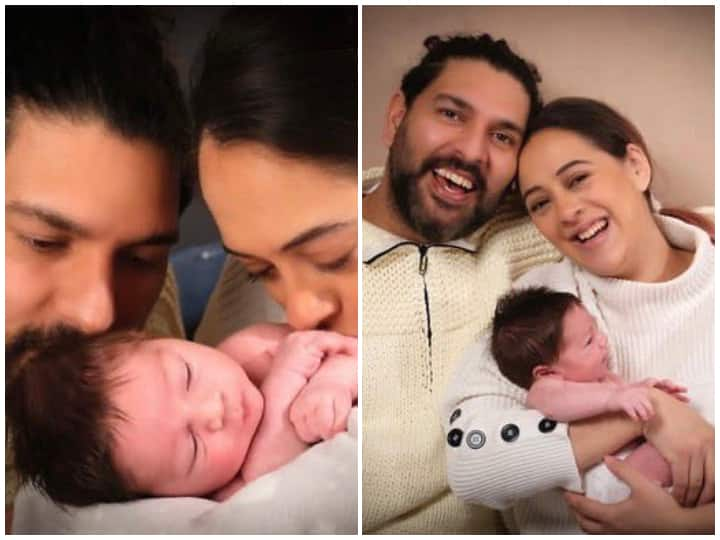 New Delhi: Earlier in the year, former India cricketer Yuvraj Singh and his actress Hazel Keech became parents to a newborn boy. Everybody has been waiting for them to announce the identity of their newborn child ever since. A flood of congratulations poured in when the couple announced their exciting news to the globe.
Nevertheless, as the Indian cricketer celebrates his first Father's Day as a father, he has shared an image and the child's name with the world on this Father's Day. No matter how many times you see the photo of a happy family, we guarantee you won't be able to look away.
On Twitter, Yuvi shared two gorgeous photos of her son Orion Keech Singh and a heartfelt message. He wrote, "Welcome to the world Orion Keech Singh. Mummy and Daddy love their little puttar. Your eyes twinkle with every smile just as your name is written amongst the stars."
Yuvraj explained to Hindustan Times how he decided that their kid should be called 'Orion'. He said, "Orion is a star constellation and for parents, your kid is your star. When Hazel was pregnant and sleeping in the hospital, I was watching some episodes where the name came to me and Hazel took an instant liking to it. I wanted Hazel's last name also to come in the baby's name, so that's how it came about."
Hazel also posted a photo of Orion lying on Yuvraj's chest on Instagram earlier today. She also shared a snapshot of their son enjoying time with his grandfather.