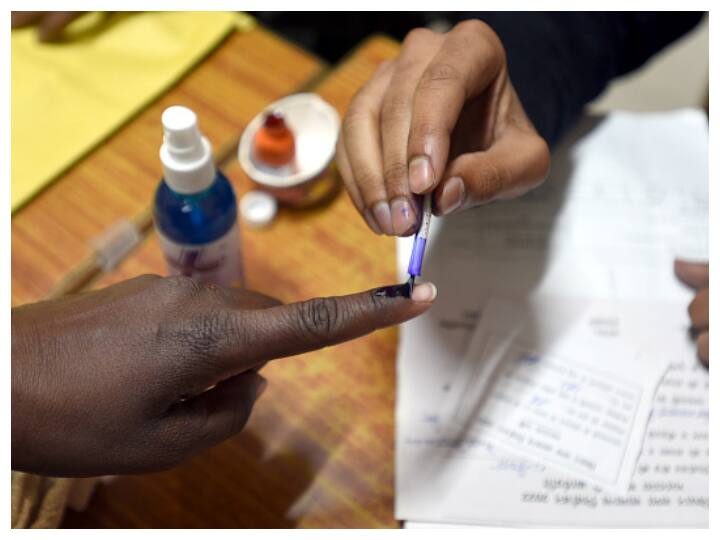 New Delhi: The ruling BJP-JJP combine have won over 25 out of 46 municipal bodies in Haryana, the elections to which were held on June 18, news agency PTI reported. Chief Minister Manohar Lal Khattar congratulated the winning BJP candidates and said that the victory reflects the trust of people in the party. The polls were held for the 18 municipal councils and 28 municipal committees in the state.
"Many congratulations to all candidates of the BJP who won the local bodies elections. This victory of yours is a victory of the trust of people which is showing continuously towards the BJP since 2014 and 2019. This victory is dedicated to the hardworking workers of the party," Khattar said in a tweet.
According to a senior official of the State Election Commission, the BJP bagged 22 seats, JJP 3, Aam Aadmi Party 1, Indian National Lok Dal (INLD) 1 and Independents 19. He added that 10 of the 18 municipal council seats were won by the BJP. The BJP's alliance partner JJP won 1, INLD 1 and Independents 6.
"For the 28 municipal committee president's post, the BJP won 12, JJP 2, AAP 1 and Independents 13," PTI quoted State Election Commission Secretary Dr Inder Jeet as saying.
While the ruling BJP-JJP, INLD and AAP fought the elections on their party symbols, the Congress did not contest the polls though some Congressmen or party supported candidates had entered the fray as independents.
Notably, AAP has opened its account by winning the Ismailabad (Kurukshetra) municipal committee president post.
Speaking to the news agency, CM Khattar said that he does not feeling the protests against the newly launched Agnipath scheme had any impact on the poll results. He added that the BJP-JJP candidates won on 12 seats which fall in the area from where MLAs are from the opposition Congress.