Uma Bharti Visit orchha: Former Chief Minister of Madhya Pradesh Uma Bharti threw cow dung at a liquor shop in Orchha in Niwari district. After this, while tweeting (Uma Bharti Tweet), it was written that the shop is open on Ramnavani. What kind of devotion is this?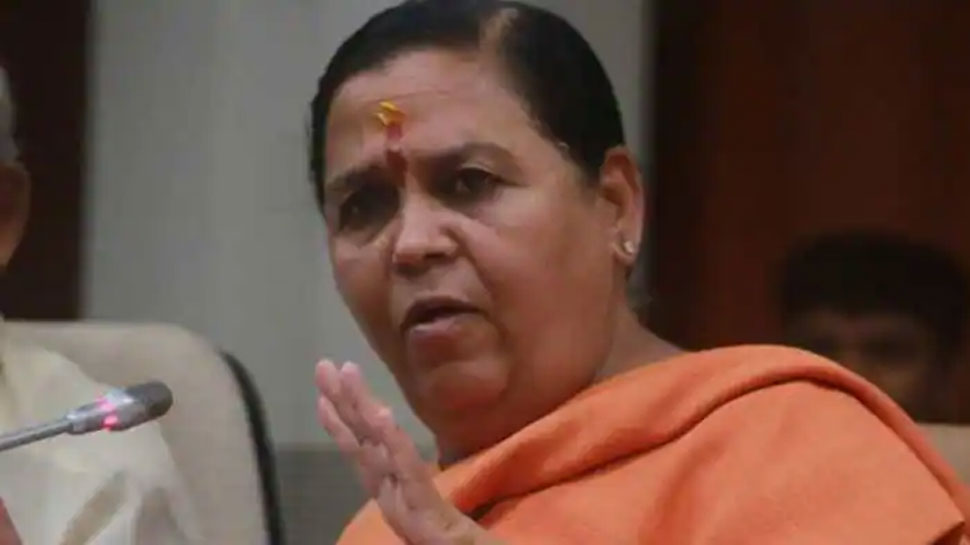 Uma Bharti Throws Cow Dung: Uma Bharti, the former Chief Minister of Madhya Pradesh, remains strong regarding the prohibition of alcohol. They first threw stones at the liquor shop and now threw cow dung at the liquor shop in Orchha of Niwari district, which is called Ayodhya of Bundelkhand.
Uma Bharti had gone for darshan
The matter is of Orchha, the city of Ram in Niwari district. Here Uma Bharti had gone to visit. During this, when he saw a liquor shop on the way, he threw cow dung on it. This incident has refreshed the memory of stone pelting at a liquor shop in Bhopal.
The shop was open on the holy day
Uma Bharti has tweeted and wrote that today I got another sad information that when Deepotsav took place on Ram Navami in Orchha city, which is considered as holy as Ayodhya, five lakh lamps were lit, Chief Minister was there and I was too, Even then this liquor shop was open even on that holy day.
Tourists are being called to drink alcohol
He wrote that today when I asked some people what kind of Ram Bhakti is this, in which tourists are being called to drink alcohol while coming to the door of Ram Nagari, then the information I got is sad that they are attached to our ideology. People of all organizations have staged dharna here to close this shop, yet the shop opened. It was open even on Ramnavami, it is open even today, I am ashamed of myself.
I will contact you best in Bhopal
Referring to throwing cow dung at the shop, Uma Bharti wrote that I have sprinkled a little cow dung of the holy cow dung on the liquor shop, now I will reach Bhopal and contact you all on this subject.